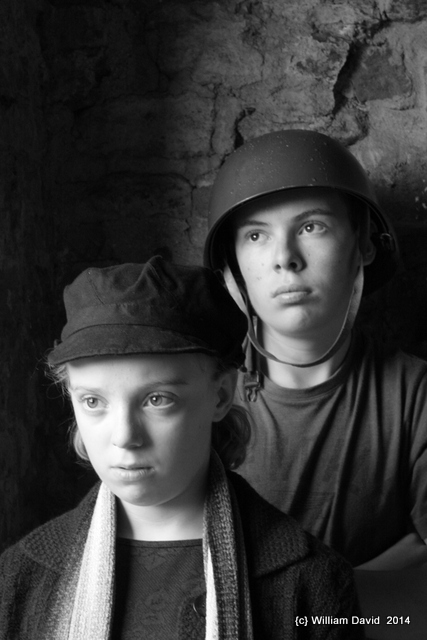 halfling picture post from William David
Picture post is the photographic work taken within the halfpenny halfling project .
Although not strictly planned as a a photographic work halfpenny halfling is none the less designed to use photography to illustrate editorial and build features.
Unless otherwise credited all images on picture post are by William David.
As the project developed - so has the photo content, bringing forward the other work of William David with young actors and performers and expanding upon it. Here it is not just about photo shoots but about building up self confidence and range with the subjects, so important in the modern entertainment and media industry.

One key objective in the work is to encourage those new but aspiring to give being in front of the camera a try for whatever reason.
This is what "absolute beginners" is about. It should be remembered many you see within the project were totally new to doing photo shoots - which shows just how talented they are!
The photo style of the work is set to have it's own distinctive look, and to rely less on studio shoots and more shoots in outside locations.

The style also is set to use a picture suggestive style. This means that picture scenarios are set to give the impression but not graphic detail or historic accuracy. You may well see wrong uniforms, wrong period props within some of the work - that really is not the point - is it a strong picture? Does it convey the sprit of the theme.
There is a time and a place for strict visual accuracy and this is not it.
Editorial work within the project however will where appropriate ensure it is accurate to the last detail [which gives you a chance to catch me out].
Picture post is about pictures - to find out more about the series an image may come from or the project information please take a look at the other websites within the project.
The project is not set to go officially live until late 2014 - so until then feel free to watch it build.
Should you want to know more about halfpenny halfling, william david photography or want to become involved in some way, even if just saying hello - then please e.mail me at pp@halfling.uk
Details of how to take part in photo shoots will shortly be added to picture post.
Thanks for visiting...
William David - June 2014
"William David is not only a great photographer, but a great mentor. He has helped me in my journey to become an actor and pushed me to my limits which has helped me build confidence. Also got some high quality headshots from my intro shoot. Highly recommended!"
joe L 2014